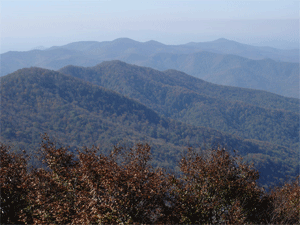 Cherokee Hiking Club
198 Crews Drive, Benton, TN 37307
---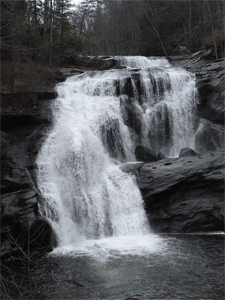 Cherokee Hiking Club Calendar
2018
Hike Difficulty Rating Scale (per Chattanooga Hiking Club)
Check out the Sequoyah Hiking Club Activities

CHC Hike Calendar for 2018 - good for printing - Coming Soon
Jan Feb Mar Apr May Jun Jul Aug Sep Oct Nov Dec

Benton MacKaye Trail Assn Hike Schedule

January 7, 2018 - Sunday. Annual Planning Meeting. We will meet at 2 PM at the Family Resource Center, 3680 Michigan Ave Rd NE, Cleveland, TN, hosted by James Anderson. Led by Jack Callahan.
Everyone interested in planning an event or leading a hike is encouraged to attend. New or interested perspective members are always welcome. Club will provide soft drinks. Refreshments are not required, but always welcome. James Anderson is our host.
Everyone proposing a hike or event should have the following descriptive information typed or written out on a slip of paper; one per each slip. The information should contain:

the location of the hike
trail name and number (if known)
difficulty rating
meet up time and location
carpool information if applicable
length of the hike in miles
any special considerations, as stream crossings, or other conditions that will affect hikers needs
hike leader and their contact information
number of hikers allowed if limited
approximate date you would like to conduct the hike. If hike/event must be held on a specific date please specify.


Your write-up will be assembled on 3-hole punch paper (Jack will provide paper and glue stick) for notebook assembly.
Jan 19 - Friday - BMTA Hike from TN68 to Coker Creek, then up to Coker Creek Falls - Leader: Ed and Clare Sullivan. 7 miles, moderate. For further information, contact Ed or Clare at EdSulli@gmail.com or clare7982@gmail.com. This hike has been moved from the 12th Jan to the 19th Jan due to the 100% chance of rain on the 12th.
Hike Report: Seven members from the Cherokee Hiking Club enjoyed the Benton MacKaye hike on January 19, 2018. They hiked from Coker's Creek cascading waterfalls to the trails junction with Section 14 of the BMT at the long wooden trail bridge, 3 miles. Following lunch upward they went to the gap where the BMT intersects with the Unicoi Mountain Trail/John Muir Trail. Linda Kryssing, Sue Robinson, Mary MacEachron, Rick and Brenda Harris, along with Clare and Ed Sullivan started the hike in 19 degree temps with snow and ice. The warm rays of 42 degrees greeted them after lunch. It was a gorgeous Winter day to get out and enjoy the beautiful falls and the views of the Hiwassee River and Starr Mountain
Jan 25-28 - SEFTC Winter Hike Week in the Smokies
SEFTC
Winter Hike Week
Jan 25-28, 2018
Music Road Inn in Pigeon Forge

The Southeastern Foot Trails Coalition will hold their annual Leadership Conference meeting and winter hiking event this coming January 25-28, 2018, at the Music Road Inn in Pigeon Forge, Tennessee. The hiking component of this event is meant to continue the winter hiking tradition popularized for 25 years by Wilderness Wildlife Week, an annual winter event, now being held in May due to winter scheduling conflicts. The appeal of winter hiking in the Smokies, although not for everyone, has a sizeable following and SEFTC is glad to resurrect this winter hiking opportunity.

The evenings will include a Friday Leadership Conference gathering at 4:30 which everyone is welcome to attend. Election of officers will occur at this meeting, too. It will end no later than 7:00 p.m. Saturday evening there will be a presentation by a special speaker between 7 and 9 p.m., with doors opening at 6:00. Both these meetings will be held across the street in the conference center which is part of the Music Road Resort, also a throwback to the Wilderness Wildlife Week events held at the Resort. Please join us!!!

SEFTC will be offering multiple hikes daily, beginning Thursday, running through Sunday. The hike schedule is below and hike sign up will be handled on-site beginning Wednesday afternoon, Jan 24. Hikers will carpool from the hotel. Experienced hike leaders will accompany each outing. There will be a $35 fee to attend this event. Details follow. We are expecting this event to sell out and urge participants to make room reservations now.

You may reserve rooms for this event at the Music Road Inn, 303 Henderson Chapel Road, Pigeon Forge, TN at 1-855-790-4646. On-line reservations at our group rates are not available.


Day Date 2 Queens

Wednesday-Sunday Jan 24-28 $75 Sales tax of 9.75% and lodging tax of 2.5% is applicable to all rooms

SEFTC Winter Hike Week - January, 2018

The schedule below is subject to change. It is our intent to offer all these hikes. However, we may find it necessary to make changes based on participation level, leader availability and weather. As changes occur and hike leaders are assigned, this schedule will be updated. Hike signups will be conducted on-site at our registration table in the lobby of the Music Road Inn beginning Wednesday Jan 24 at 2pm. Registration table will open throughout the event in the mornings as hikers assemble and again later in the day as hikers return from outings.

As updated Sept 2017

WEDNESDAY, JAN 24

W1 - 2 PM Short Hike for Early-Bird Arrivals - New park accessibility trail and other short treks near Sugarlands Visitor Center (small waterfall included) - 2.5 to 3.5 mi – E - Leader: George Owen

THURSDAY, JAN. 25

T1 - 8:30 AM Schoolhouse Gap and Turkeypen Ridge Trails - 4.5 mi. - shuttle – E

T2 - 8:30 AM Finley Cane and West Prong Trails to Tremont – 5.5 mi. – shuttle – M – Leader: George Owen

T3 - Schoolhouse Gap & Chestnut Top Trails - 6.4 mi. - shuttle – M

T4 - 8 AM Trillium Gap Trail to Brushy Mountain and back, including Grotto Falls - 10.0 mi – out and back from end of Cherokee Orchard Loop - D – Leader: Rick & Brenda Harris

T5 - 8 AM Mt Cammerer from Cosby – 12 mi. – D – This is a long and quite difficult hike which might be snowed out. Think twice before signing up - Leader: Jim Plant

FRIDAY, JAN. 26

F1 - 8:30 AM Cherokee Orchard trailhead to Rainbow Falls & return - 5.6 mi. – M

F2 - 8:30 AM Cades Cove Loop Rd. to Abrams Falls and return - 5.0 mi. – M

F3 - 8 AM Gabes Mountain Trail to Hen Wallow Falls and back – 5.0 mi. – out and back from Cosby - M – Leader: Rick & Brenda Harris

F4 - 8 AM Little River, Huskey Gap, & Sugarland Mtn. trails to Fighting Creek Gap - 7.9 - shuttle – M – Leader: George Owen

F5 - 8:30 AM 8 AM Ramsey Cascades - 8 mi. – out and back from Greenbrier Rd – D


SATURDAY, JAN. 27

S1 - 9 AM Finley Cane, Bote Mtn. northwest back to Laurel Creek Rd - 4.3 – E

S2 - 8:30 AM Porters Creek Tr. - 7.2 – out and back - M

S3 - 8:30 AM Loop from Cherokee Orchard with two waterfalls - Baskins Creek, Trillium Gap, etc. - 7.4 mi - M

S4 - 8 AM Maddron Bald Trail to Albright Grove and back – 6.8 mi – M – Leaders: Rick & Brenda Harris

S5 - 8:30 AM Injun Creek via Grapeyard Ridge Trail ~5 mi – out and back from Greenbrier Rd – M – Jim Plant

S6 - 8 AM Crooked Arm Ridge, Indian Grave Gap, Rich Mountain Loop out of Cades Cove with side trip to Oliver Cabin – New Hike - 8.7 mi. – D – Leader: George Owen


SUNDAY, JAN. 28

U1 - 8:30 AM Historical Hike: Little Greenbrier, Little Briar Gap, Metcalf Bottoms trails - shuttle – E – Leader: George Owen

U2 - 8:30 AM Gatlinburg Trail from Sugarlands VC, shopping in Gatlinburg, eat lunch, and return to Visitor Center - ~5 mi. – E – Leaders: Rick & Brenda Harris

U3 - 8 AM Huskey Gap Trail from U.S. 441, Little River, Cucumber Gap, & Jakes Creek trails to Elkmont - 7.1 mi – D

U4 - 8 AM Big Creek Trail to Walnut Bottoms and back – 10.6 mi. – D –New hike for 2018. Options for shorter routes for those needing to get down the road. Convenient for those heading out via Cosby and I-40 toward Asheville – Leader: Jim Plant
Feb 1 - Thursday - Harrison Bay State Park, Bay Point Loop Trail - 4.3 miles easy. Afterwards we will lunch either in Ooltewah or Cleveland. To carpool, meet in Cleveland at Bradley Square Mall in front of the former KMART location at the northern end of the Mall at 9 am. Travel time to Harrison Bay SP is about 40 minutes. Leaders: Ruth and Clayton Pannell CANCELLED, WILL BE RESCHEDULED

Feb 7 - Wednesday -BMTA Hike from Kimsey Highway to Thunder Rock Campground - 5.7 miles, moderate, mostly downhill. Long shuttle. Possibility of doing a "key exchange" if enough sign up. Spectacular hike along mostly a ridge. Kimsey "Highway" is a historic Indian Trail. Contact Hike Leaders Tom Sewell at SewellTom@yahoo.com or by text to 706-669-6406 OR Tim Holby 828-361-4205.

Feb 8, 2018 - Thursday. Monthly Meeting - 6PM - Michaels in Etowah, 862 US 411 in Etowah, Tennessee

Feb 17 - Saturday - Savage Gulf hike. Hike the Savage Gulf day loop (4.2 miles) with a side hike out and back (0.5 miles) to Savage Gulf Falls. Rated moderate. Meet at the park and ride in the SW quadrant of exit I-75 and Georgetown road (Exit 25) in Cleveland adjacent to the service station at 8:15 am to carpool to Savage Gulf Ranger Station to begin hike. Pack a lunch to eat on the trail. Hike leader Jack Callahan

Feb 24 - Saturday - Rocky Flats Trail - Leader: Richard & Brenda Harris - 2 or 5 miles, moderate. This hike will go in from the Doublecamp Creek end of this trail in the Citico Wilderness one mile to the old Hollinghead homestead site. There Chris Hollinghead (teacher at Tellico Plains HS and grandson of the original owners) with his father and uncle will tell us of his childhood growning up at this site. Afterwards, those who wish a short hike can return to the cars along Doublecamp Creek Rd. Those who want a longer hike will follow the recently refurbished trail for 5 miles to Warden Fields where we will have our shuttle vehicles. Afterwards, we may go to a restaurant in Tellico Plains for supper. Contact Richard Harris at HarrisRi@aol.com to sign up or for questions. Meet behind the Cherohala Skyway Visitor Center in Tellico at 9 AM to set up the shuttle and carpooling. Non-members are welcome.

Mar 8, Thursday - Monthly Meeting - 6 PM - Location TBD

Mar 10 -Saturday - Unicoi Turnpike Trail from Unicoi Gap to Joe Brown Highway, approximately 2.5 miles, easy. Meet at Food City Parking lot in Etowah, TN at 10 am to carpool to Coker Creek. Alternate meet up location at Coker Creek VC at 10:45 am. Trail passes remains of a CCC camp, as well as old gold mine site, tollgate site, and several grave sites. Hike leaders Ruth and Clayton Pannell.

Mar 17 - Saturday - St Patty's day Hike at Bald River Falls - moderate with a few short pitches. Dogs on leash welcome. Hikers wear green to celebrate the occasion. Meet at Cherohala Visitor Center in Tellico Plains, TN at 9 am to carpool to trailhead. Group will decide to do 5 mile hike with shuttle or up to 10 miles in and out. Hike leaders Rick and Brenda Harris After hike, Harris's are inviting hikers to stop by their home for snacks and green beverages. For arrangements to spend night either before or after hike, contact the Harris's at BrendaTHarris@aol.com

Mar 20 -Tuesday - Turtletown Falls hike, rated 4.5 miles easy to moderate. Road to trailhead fords a stream. Meet at Cherohala Visitor Center in Tellico Plains to carpool to trailhead. (Alternate location to meet if coming from Tellico Plains area is the Post Office in Farner). There is limited parking at trailhead and high clearance vehicle needed for access road to trailhead. Meet at Cherohala VC in Tellico Plains at 10 am to carpool. Hike leader Sue Robinson...contact Sue to make arrangements if meeting at Farner location.

Mar 26 - Monday Ijams Nature Center, 2915 Island Home Ave, Knoxville, TN. See website at Ijams.org for complete overview of the facilities. Numerous trails to select from but a must do is the trail along the river and its access trail of approximately 4 miles. Rated easy to moderate. Bring a lunch and we will picnic in the area. Free admission, but the zip line and some other activities have fees. Currently do not plan to do anything but hike. There are approximately 12 miles of trail in the center. Dog friendly on a leash. Meet at the Home Depot (near the nursery center) in Cleveland on Paul Huff Parkway at 8:30 am to carpool to Knoxville. Hike Leader Jack Callahan

Mar 31 - Saturday - Pocket Wilderness Wildflower/Rocktown Hike at Pigeon Mountain, GA - The walk is an 800 foot boardwalk on the Shirley Miller Wildflower trail. The boardwalk guides the hikers through the wildflowers while protecting one of the finest areas for wildflowers in Georgia. Following this walk we will have lunch at the Pigeon Mountain Grill. Next we will travel to the two mile Rocktown hike, rated easy. This area contains several acres of large sandstone boulders , making it a very popular area for rock climbers. This is a fee area...the best deal is the one year Senior Sportsman's license for $7, unless you are a resident of Georgia and then the Sportsman's license is free. Must be age 65 or over for the Senior discount. Meet at the Food City parking lot, 2310 McGrady Drive (off APD 40) at 9 am to carpool. Hike leader Ann Gray

Apr 7 -Saturday - Ocawassee Festival to be held at Gee Creek campground and day use area in the Hiwassee/Ocoee State Park. Leon Bates will lead two hikes, one at 10 am and the second at 2 pm to discuss local wildflowers. This will be updated as the park publishes its schedule.

Apr 12 -Thursday - Club Meeting at 6 pm we will meet at Lettie (Burris)and Jim Whisman's home, 7640 Gann Road, Hixson, TN 37343. Jim will treat us to a tour of his goat farm. Pot luck supper.

Apr 14 -Saturday - Walls of Jericho, located in Alabama, north of Scottsboro. Hike Leader Jennifer Schroll Details to follow.Apr 21 -Saturday - John Muir trail cleanup Meet at Childers Creek trailhead in Reliance, TN at 9 am. Hike leaders Jack Callahan and Clayton Pannell

April 24-28 - Tuesday-Saturday - Spring Wildflower Pilgrimage in the Great Smoky Mountains National Park. See website at springwildflowerpilgrimage.org. Leon Bates will be giving several presentations during this event.

Apr 27-29 - Friday, Saturday, Sunday - Backpacking trip from Carvers Gap to Highway 19E, a distance of 16.5 miles. Strenuous. Spend first night on Grassy Ridge, second night in Bradley Gap. This hike is limited to six and is currently full. If there is sufficient interest, we can add a second group. Contact Jack Callahan (jackn1945@bellsouth.net) to inquire and put your name on the list for the second group. Buddy Arnold will lead the second group and we will hike together at times. We will use the shuttle provided by Mountain Harbor Hostel on Hwy 19E.

May 5 - Saturday - Bob Bald Hike Approximately 7 miles roundtrip, moderate. If there is sufficient interest, this hike may be modified to an overnight backpacking trip (5-6 May) for new hikers interested in getting into backpacking. Maximum number of 12 hikers. Hike Leader James Anderson 423-715-8824. Hikers must contact James to make arrangements.

May 8-12 - Tuesday-Saturday - Wilderness Wildlife Week in Pigeon Forge. Numerous hikes and events. Leon Bates will be giving several lectures on wildflowers. See www.mypigeonforge.com for details.

May 10 - Thursday - Club Meeting at 6 pm Location to be determined.

May 12 - Saturday - Beech Gap to Warden Fields Approximately 12 miles, difficult, with several stream crossings. Begin at Beech Gap and follow Fodderstack Trail then down either North Fork or South Fork Citico Creek Trails depending on water levels in streams. Another option is to utilize Pine Ridge Trail if water is too high. Meet at 7 am at the Tellico Plains Visitor Center in Tellico Plains TN to car pool to Beech Gap, or meet at Beech Gap at 8 am. Supper in Tellico Plains afterward. Hike Leader Rick Harris.

May 14 - Monday - Big Frog Loop Hike approximately 11 miles, rated strenuous due to distance and elevation gain. Hike begins on Lick Log trailhead on FS 221, following Lick Log to top of Big Frog Mountain, then down Big Frog trail to Fork Ridge trail to Rough Creek trail and then back to Lick log and point of beginning. Meet at Thunderock trailhead adjacent to Thunderock campground just below TVA Powerhouse #3 at 8 am to carpool to trailhead. Hike Leader Jack Callahan

May 21-25 - Monday-Friday - Roan Mountain State Park Campout - Leader: Jack Callahan. Rating: various. Length: various. We will do several day hikes including a one day hike to Grassy Ridge over Jane and Round Bald, and a hike from the Barn Shelter to Little Hump Mountain. these two hikes are moderately strenuous to strenuous due to the elevation gain and grade. Lengths are in the 5 mile range for each. One day trip will include a trip to numerous waterfalls just across the state line into North Carolina. Jack has reserved a shelter for Monday and Thursdays so we may join as a group for meals and discuss the upcoming hikes and critique them on the last night. Each person is responsible for making their own reservations in the campground or at one of the cabins in the park. Hike leader Jack Callahan at 423-284-7885

Jun 2 - Saturday - BMT Mud Gap to Pheasant Fields Approximately 8 miles, moderate difficulty. This will cover a section of the BMT with a stop on Whigg Meadow. Will require a somewhat lengthy shuttle. Meet at the Tellico Plains Visitor Center in Tellico Plains, TN, at 8 am to determine carpool needs. Possible supper in Tellico Plains afterward. Hike Leader Jack Callahan.

Jun 7-11 - Thursday - Monday Camping trip to Mt Pisgah campground and lodge, on the Blue Ridge Parkway, about 20 miles south of Ashville, NC. Numerous day hikes including Graveyard Fields, 2.3 miles, Shinning Rock Wilderness 8.4 miles with some shorter options, and Mt Pisgah trail, 3.6 miles. Difficulty ratings vary depending upon individual trails selected. Most are moderate due to elevation gain. Meet at Mt Pisgah campground on the afternoon of June 7th. The campground and Inn fill quickly so reservations should be made ASAP. Reservations may be made up to 6 months in advance. The campground includes sites for tent as well as RV site, with hot water showers. No water, sewer or power hookups available. Rates are $20 per night, while rooms in the inn are in the $170 per night range. Contact Buddy Arnold at 601-415-3551 or we_arnold@bellsouth.net.

Jun 14 - Thursday - Club Meeting Location to be determined

Jun 15 - Friday - Scenic Spur to Rainbow Falls in the Ocoee/Reliance area. Distance 3.2 miles, moderate with two stream crossings which can be crossed with rock hoping unless recent rains, then hiking poles are recommended. Meet at the Clemmer Trailhead parking lot at 9:30 am. Hike Leader Clare Sullivan, 404-847-0872, or clare7982@gmail.com.

Jun 23 - Saturday - Piney Falls hike in Grandview TN Approximately 3 miles fairly easy trail. Hike Leader Sue Robinson. Carpool details to be arranged based on where hikers are coming from. Contact Sue if you are interested in making this hike to get details.

Jul 12 - Thursday - Club Meeting Location to be arranged

Jul 15 - Sunday - Hiwassee River Float Trip Float from Gee Creek put in to Patty Bridge. Everyone responsible for their own water craft, safety equipment, and snacks. Each person must have and wear a lifejacket. Meet at the Gee Creek Campground (on Hiwassee River upstream from Highway 411 bridge approximately 0.75 miles) at 2 pm, and we will organize shuttles and catch the rising water when the turbines begin releasing. Event organizer Clayton and Ruth Pannell, 423-263-9730 or 423-435-1848, or crpannell@comcast.net

Jul 19-22 -Thursday-Sunday - Four day three night backpacking trip from Newfound Gap to Cosby Campground in the Smokies. Trails- AT and Snake Den, approximately 25 miles, strenuous. day one, 2.7 miles to Icewater Springs Shelter, day two 7.7 miles to Pecks Corner shelter, day three 5.3 miles to Tricorner Knob shelter, day four 9.0 miles to Cosby Campground. Special considerations - need to coordinate shuttle or arrange for commercial shuttle from Cosby to Newfound Gap. May want to camp in Cosby Campground on either end of the hike. Limit to 4 or 5 hikers due to difficulty to get permits for shelters. Shelters must be used, no tent camping. Hike Leader Buddy Arnold 601-415-3551 or we_arnold@bellsouth.net. Must contact Buddy at least two months prior to hike date to begin to make arrangements for shuttle, reservations, etc. Great way to get a portion of the AT if you are a section hiker. Some of the best views in the Smokies, especially from Charlie's Bunion, and Eagle Rock.

Jul 23 - Monday - Tour of the VW assembly plant in Chattanooga. Tours last approximately 1.5 hours, beginning at 11:30 am. Restrictions apply- no cell phones, no cameras, no flip flops, no heels, no open toed shoes, no shorts, no skirts, no dresses. Long pants and close toed shoes must be worn. Maximum in group cannot exceed 20. Must provide first and last names of attendees 48 hours prior tour. Meet at Home Depot parking lot at 10 am on Paul Puff Parkway in Cleveland to carpool. Event Leader Jack Callahan 423-284-7885 or jackn1945@bellsouth.net. Must contact Jack at least one week prior to event date to get on the attendee list. After the tour we will eat lunch near the plant or on the way back to Cleveland.

Aug 7 - Tuesday - Tellus Science Museum, Cartersville, GA This a non-hiking hot weather event. We will visit the Tellus Museum, a Smithsonian Institute affiliate natural history and science museum. Following the museum, we will have a buffet lunch at Grand Oaks Mansion, in downtown Cartersville. Museum cost is $13.95 for seniors and $15.95 for non-seniors. Buffet lunch is $15 per person, which includes buffet, drinks and desert, in a circa 1901 Victorian style mansion. Event Leader Ann Gray Meet in the Food City parking lot at 2310 McGrady Drive (off APD 40) at 8:30 am. Attendees must contact Ann at least one month in advance to make reservations for the buffet.
No Club Meeting Scheduled this month.

Aug 11 - Saturday - Hiwassee River float trip - Gee Creek Campground put In to Patty Bridge Meet at Gee Creek put in at 2:00 pm adjacent to the group camping area and we will organize shuttle. Everyone is responsible for their own watercraft, and necessary equipment. Life preservers must be worn. Bring your own water and snacks. Event Leader Clayton and Ruth Pannell crpannell@comcast.net, ruthm.pannell@yahoo.com, 423-263-9730

Aug 17-26 - Friday-Sunday - Backpacking trip in the Weminuche Wilderness Area in southern Colorado. Trip will involve riding the Durango/Silverton train to Elk Creek trailhead, hiking a 38.5 mile loop with approximately 8000 foot elevation gain, six days and five nights. Two passes will involve hiking through gaps with elevations of around 12500 foot elevation. Hike will conclude with train ride from Needleton trailhead back to Durango. Actual hike will begin on August 19 and conclude on August 24, with cushion time on each end for acclimation to elevation and one day down time in Durango. Hike Leader Jack Callahan Note: This hike is currently full..if you are interested in more detail and to be put on the waiting list, contact Jack at jackn1945@bellsouth.net

Sept 7 - Friday - Murphy River Walk, Murphy, NC Easy 3 mile round trip, well graded, some paved, and some boardwalk sections of the trail, with portions along the Hiwassee and Valley rivers. Walk will include a discussion of "date nails" at the Historic L&N railroad bridge across the Valley River. After the walk we will eat at "Shoebooty" restaurant in downtown Murphy. Meet behind the Ocoee Hardees on US 411 at 9 am to carpool to Murphy. For those nearer to Murphy, plan on meeting at 10:30am at the trailhead parking lot adjacent to the old L&N railroad depot on Hiwassee Street in Murphy on the left just after you cross the Hiwassee river bridge. Hike Leader Jack Callahan jackn1945@bellsouth.net.

Sept 13 - Thursday - Club Meeting hosted by Ann and Bill Gray, at their home. Pizza night, meeting will begin at 6 pm. The Grays address is 2349 Varnell Road, Cleveland, TN 37311. 423-240-8863.

Sept 14-15 - Friday-Saturday - Hike to Len Foote Inn and spend Friday night at the Inn. Cost for single occupancy is $122, and double occupancy is $175. Includes supper and breakfast. Hike is approximately 5 miles each way, moderate. See hike-inn.com for more information. The signup date for this event was January 13th. Hike leader Ruth Pannell, 423-263-9730- Hike to Len Foote Inn and spend Friday night at the Inn. Cost for single occupancy is $122, and double occupancy is $175. Includes supper and breakfast. Hike is approximately 5 miles each way, moderate. See hike-inn.com for more information. The signup date for this event was January 13th. Hike leader Ruth Pannell, 423-263-9730

Oct 6 -Saturday Hike from Clingman's Dome parking lot to Andrews Bald and return - Approximately 3.6 miles round trip, moderately strenuous. Meet at the parking lot at Clingman's Dome at 10 am, bring lunch and sufficient water for the trip. Hike Leader Ruth Pannell, 423-263-9730, ruthm.pannell@yahoo.com. Carpooling options and possible overnight camping at Smokemont Campground details to be developed as we get closer to the event.

Oct 11 - Thursday - Club Meeting Hosted by Phyllis and James Anderson at their home. Pot luck, meeting to begin at 6 pm.

Oct 13 -Saturday John Muir trail cleanup. Approximately 3 miles. Meet at Childers Creek parking lot trailhead at 9 am. Bring water ,lunch, cutting tools and safety gear. Hike leaders Clayton Pannell and Jack Callahan. Jack1945@bellsouth.net.

Oct 21-26 - Sunday-Friday - Club campout at Big South Fork National River and Recreational Area. Club has reserved the Group camping area A for the week, which includes the shelter, and bathrooms with hot showers. camping spaces do not have electricity or water hookups. Cost per person will be determined by days of attendance, typically around $10 per person. . Events will include numerous day hikes of various lengths and difficulty. Evenings in shelter after the meals will include cards, and slide show presentations from earlier hikes and events by various members. And lots of firewood burned. Event Leader Clayton and Ruth Pannell crpannell@comcast.net, ruthm.pannell@yahoo.com.

Nov 8 - Thursday - Club Meeting Location to be determined.

Nov 24 - Saturday - Linda Davis Memorial Greenway Hike, Cleveland, TN. Eight mile round trip easy paved walkway on the Cleveland Greenway (may do less at your option). Hike will begin at Rader Drive Pavilion, near the middle of the greenway. This hike will be cancelled in case of rain. Hike Leader Randy Morris, 423-650-0485 the night before the hike to confirm the hike is on.

Nov 30 - Tuesday - Tour of Caney Creek Roadless Settlement across Ocoee River from US64 Details to be determined

Dec 8 - Saturday - Club Christmas Party Will be a catered event with the installation of officers. Details to be determined.